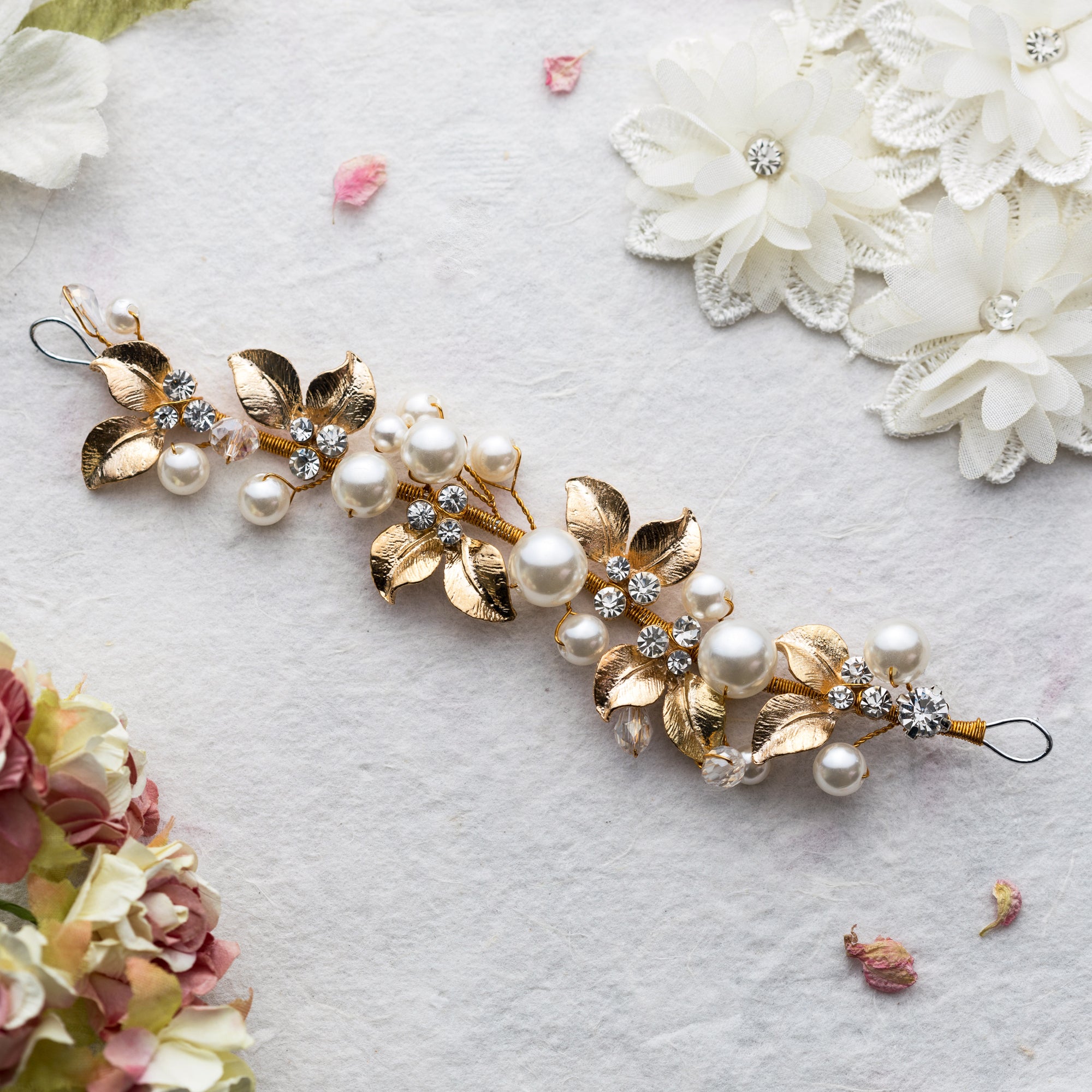 Mina crystal and gold hairvine
This gorgeous gold vine features a delicate floral design embellished with gold leaves, faux pearls and crystals. Designed to look like a dreamy flower garland, this hair vine is a beautiful option for boho brides that want to add a touch of golden elegance to their day.
As versatile as they are pretty, hairvines can be worn in so many ways (and they're not just for long hair): incorporated to a half-down half-down style; plaited into long hair; nestled on top of a chignon; wrapped around a loose bun; or goddess-style across the forehead worn with simple beach waves. Hairvines are made from wire, which means they can be bent and worked into so many hair styles.
Made from faux pearls and crystals on a gold-tone hairvine.
Measures 16 x 3.5cm. 
Comes packaged in a pretty gift box.