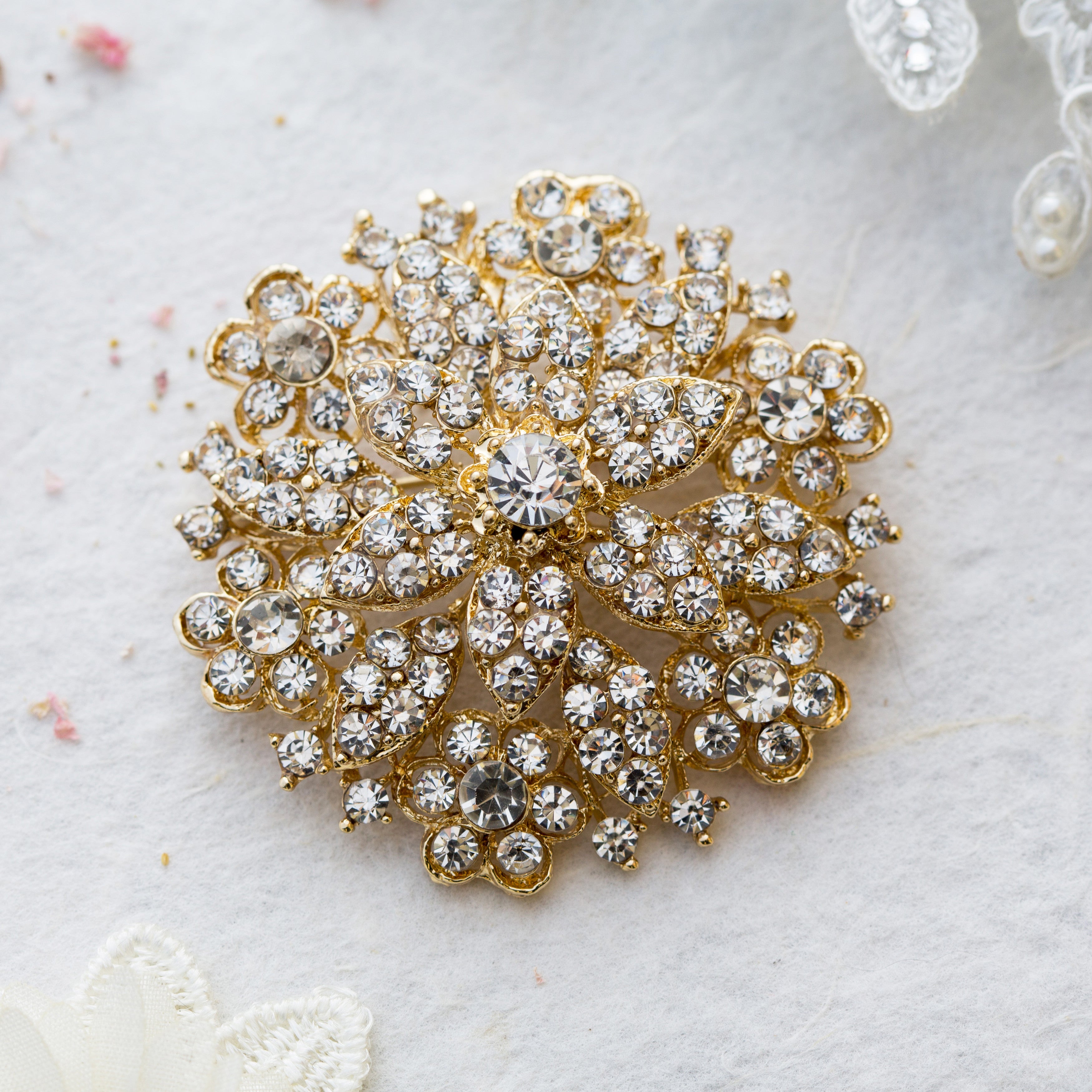 Georgie gold brooch
Beautiful gold-tone brooch featuring clusters of crystal-embellished flowers. Perfect for brides who love all things vintage, this piece will transform a simple wedding gown.
Brooches are having a much deserved moment in the spotlight once again, and they're not just for a lapel. Our collection of wedding brooches for the modern women - embellished with lustrous pearls and sparkling crystals – will add some vintage styling to a wedding gown, bag or shrug. A brooch is the perfect choice for brides, bridesmaids, mothers-of-the-bride and stylish guests.
Made with crystals and faux pearl on a rhodium-plated pin.
Measures 5cm diameter.
Comes packaged in a pretty gift box.