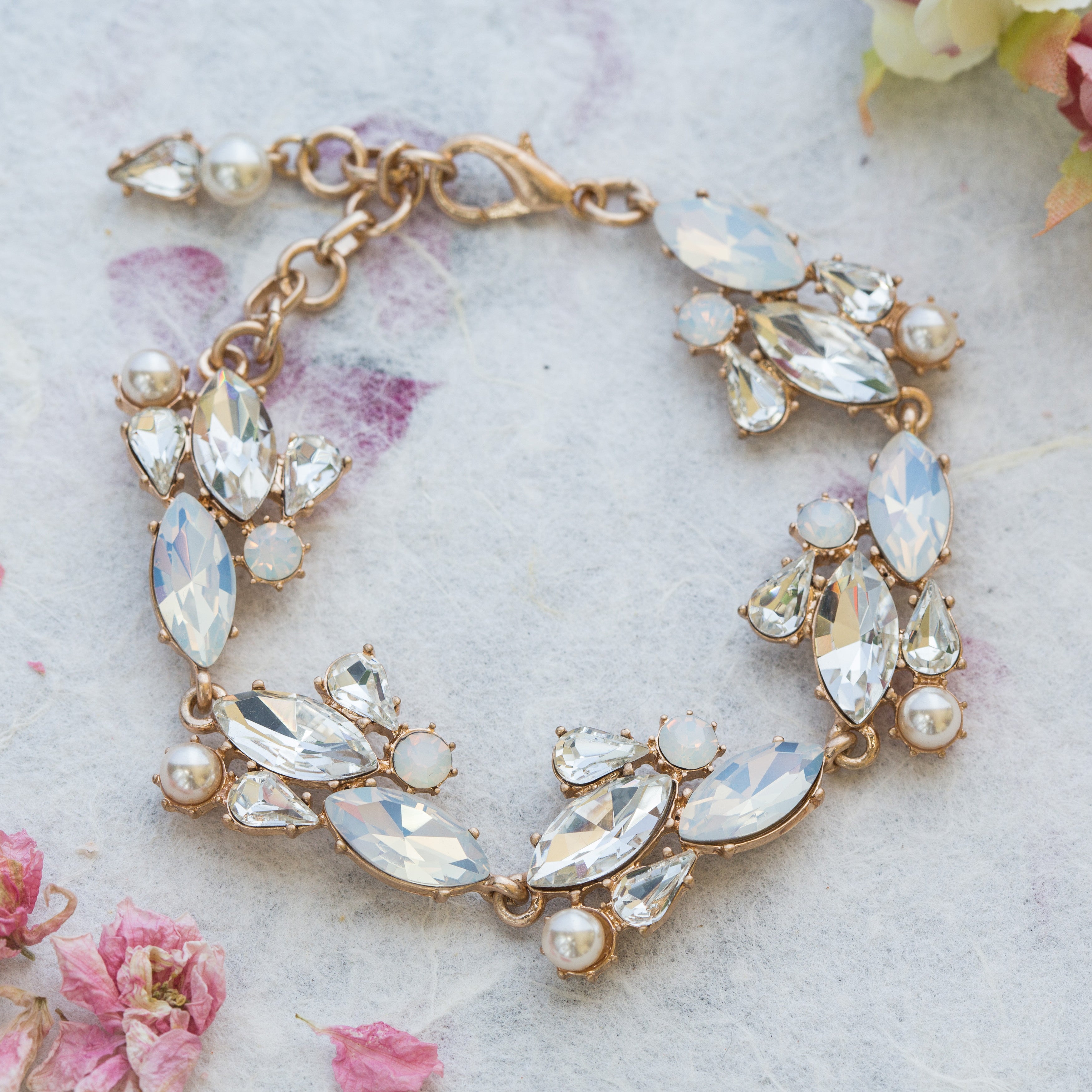 Gianna crystal bracelet
This gorgeous bracelet features clear crystal design. This is a popular style for brides and bridesmaids alike.
Our carefully curated collection of wedding bracelets includes delicate crystal and pearl pieces, intricately beaded bridal cuffs, and bold vintage-style crystal pieces made to treasure for years to come.
Made with crystals on a brass adjustable bracelet.
Measures 17cm long with 6cm adjuster.
Comes packaged in a pretty gift box.